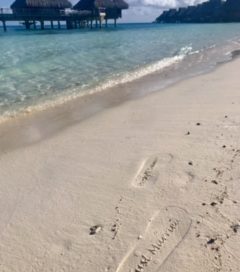 Debbie P.
I have to tell you how amazing your Flip Flops are !!
We had given a personalized pair to my daughter and son -in -law for them to take along on their honeymoon in Bora Bora. They loved them!
They left their mark in the sand all over Bora Bora!
Thank you so much for such a wonderful product!!
They really, really loved them!!