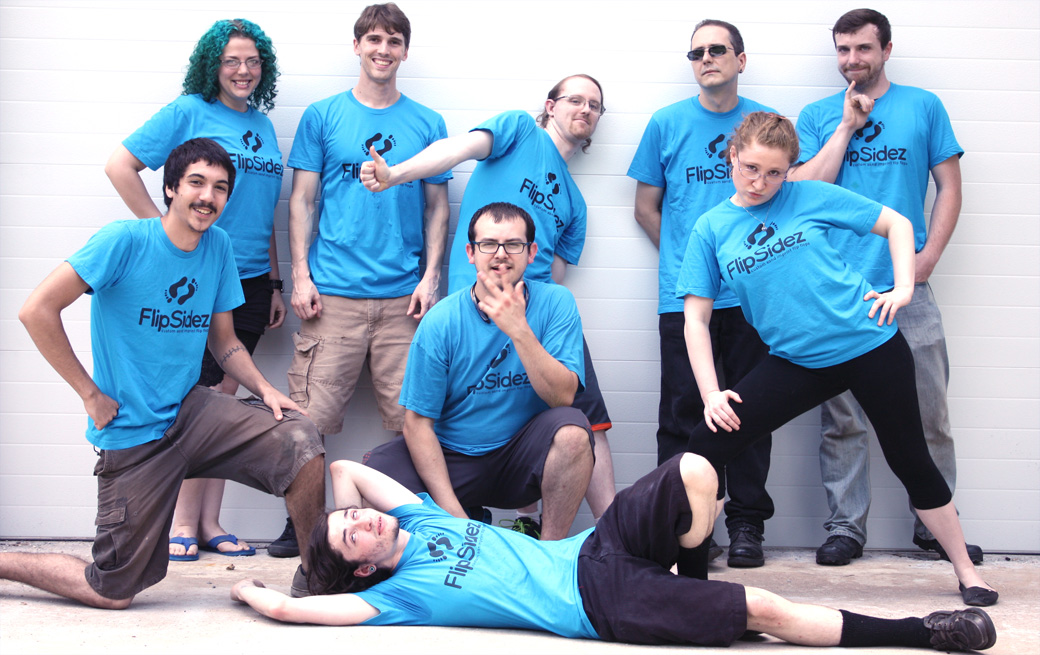 Everybody knows flip flops. First worn by ancient Egyptians over six thousand years ago, flip flops are now an international phenomenon and worn and loved by millions worldwide. They come in hundreds of styles and colors but, until recently, almost all of them left boring footprints in the sand.
We've changed that. FlipSidez is an American flip flop manufacturer dedicated to creating fun and original Sand Imprint Flip Flops. This special type of flip flops has a design debossed in the bottom of the sole so that each step in sand will imprint an embossed design.. At FlipSidez we take great pride in our unique flip flops, affordable prices, fast turnaround time, and high customer satisfaction.
It All Began With A Pair of Muddy Shoes
A pair of shoes which left a faint backwards impression of the shoe's logo in mud. Scott Osiol, founder of FlipSidez wondered; Why not leave a different mark? This bit of inspiration led him to spend months researching how he could manufacture a single shoe that left a custom impression.
Scott envisioned footwear with soles that could be imprinted with fun designs, logos, text, and pictures. Anyone wearing a pair would leave personalized footprints with every step. Not everyone likes getting their shoes muddy. With this in mind Scott tested his ideas with sand. Sand meant beaches, warm summers, fun, and most importantly: flip flops! After a bit of research Scott found that there were nearly no flip flop manufacturers left in the USA, let alone one that could produce his personalized flip flops. So, he set out to produce them himself. The first pair of FlipSidez was made in 2010. Since then customers have been unable get enough! With people so excited about flip flops that could leave custom imprints in sand, the question came to mind: Why weren't these already available?
As it happens, the idea already existed. FlipSidez is not the world's first sand imprint flip flop manufacturer. A noteworthy name in the space is David McGoveran, who owns one of the first patents (U.S. 6,497,056) on imprinting a pattern on the soles of shoes. Furthermore, a handful of promotional product companies had been importing custom logo flip flops, from Asia, as promotional novelties. They would sell these flip flops to other companies that were looking for a unique way to promote themselves at trade shows and events. However, the existing process used to manufacture these flip flops required the customers to purchase hundreds (sometimes thousands!) of pairs with the exact same design, size, color. Scott found that the quality was also lacking in these cheap give away flip flops. This industry only served companies with large marketing budgets, but not individuals and smaller groups.
That has all changed. FlipSidez's patented manufacturing process allows us to produce and sell customized sand imprint flip flops with no minimum order quantity. Need a dozen pairs for a wedding? FlipSidez has you covered. Several hundred pairs for your next trade show? We're the flip flop manufacturer for you! A single pair as unique as you are? Jump over to our design shop, create your dream pair, and we'll have it quickly made and delivered to your door.
The only question left to ask is: What's on your FlipSidez??
Our Team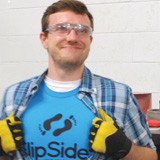 Devin
Production
In charge of overseeing the chaotic and unearthly science that is flip flop manufacturing, it is safe to say that Devin has gone mad with power.
Devin enjoys long walks on the beach, bareback horse riding, and squatching.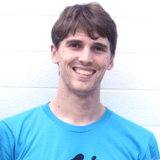 Scott
CEO & Janitor
Scott founded FlipSidez in 2010, ending his years-long search to find a flip flop manufacturer able to do what FlipSidez does now.
From sourcing materials, building and modifying production equipment, working with customers, and sweeping the floors, Scott does a little bit of everything, all the time, everywhere.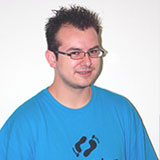 Victor T.
Production
Meet Victor. Victor is a Professional Flip Flop Manufacturer. Ladies…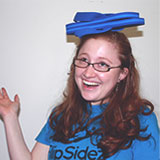 Emily S.
Operations & Design
Emily keeps the company running smoothly through a careful balance of good leadership and baseball-bat related "motivation."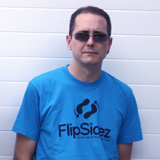 Joe
Quality Control & Shipping
Don't let his is kindly demeanor full you. Joe destroys all possible production defects with extreme prejudice.
The bodies are never found…