3 Ways To Customize
For wholesale orders of custom FlipSidez you have the following ordering options.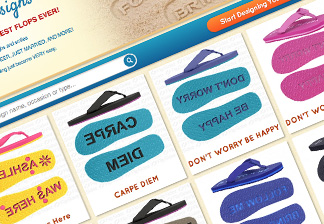 Pre-Designed Library
Choose designs from our Design Library and order them in the sizes and custom colors of your choice.
Browse Designs Now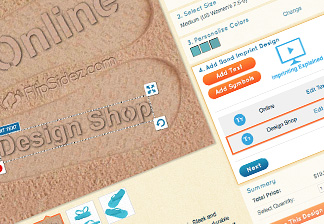 Online Design Shop
Design your own flip flops using the fonts and clip art available in our Design Shop.
Start Designing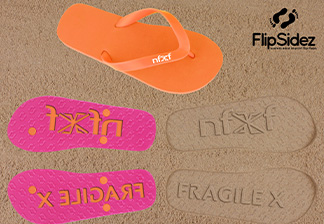 Custom Logo Artwork
Send us your logo and we'll imprint it into the bottom of the soles or print it on to the straps. We create free virtual proofs of custom logo flip flops by request.
Submit Art and Request A Proof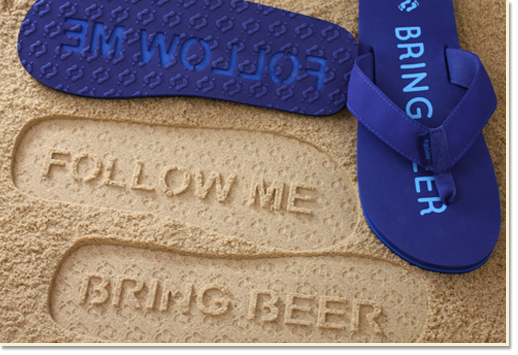 Stock FlipSidez
Stocked For Immediate Shipment
While nearly all FlipSidez are custom made to order, there are select popular designs that we bulk produce and stock for immediate shipment.
Browse Our Stock Designs
Lower Pricing & Minimums
Stock FlipSidez products have lower pricing and minimums than custom orders, which makes them perfect for beach and gift shops.
Request Retailer Pricing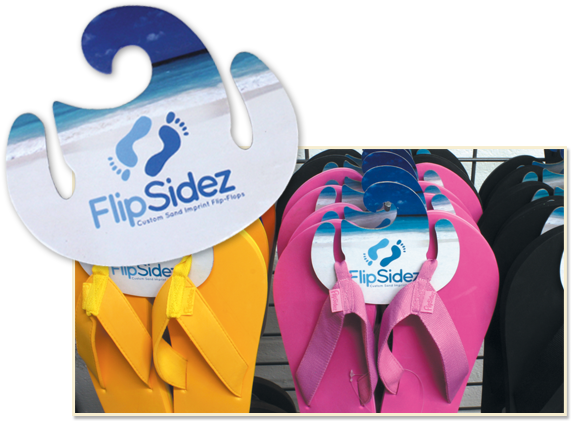 Free Retail Hangers
Request your Free FlipSidez retail display hangers for a branded presentation.
Request your hangers »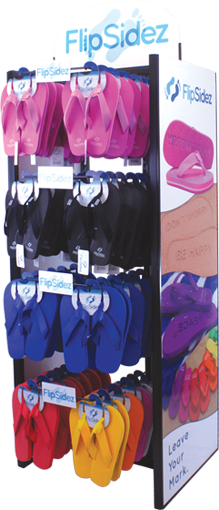 Retail Displays
We have adjustable single and double sided FlipSidez retail display racks available for purchase. This point of sale display always make a great statement.