It feels like we've been saying this for over a year now (we have) but our new website is nearly complete! A long awaited and much needed upgrade from our prior site, our new website offers some exciting new design options for FlipSidez customers. Below is a screenshot of the awesome new Design Shop where customers can design their own pairs!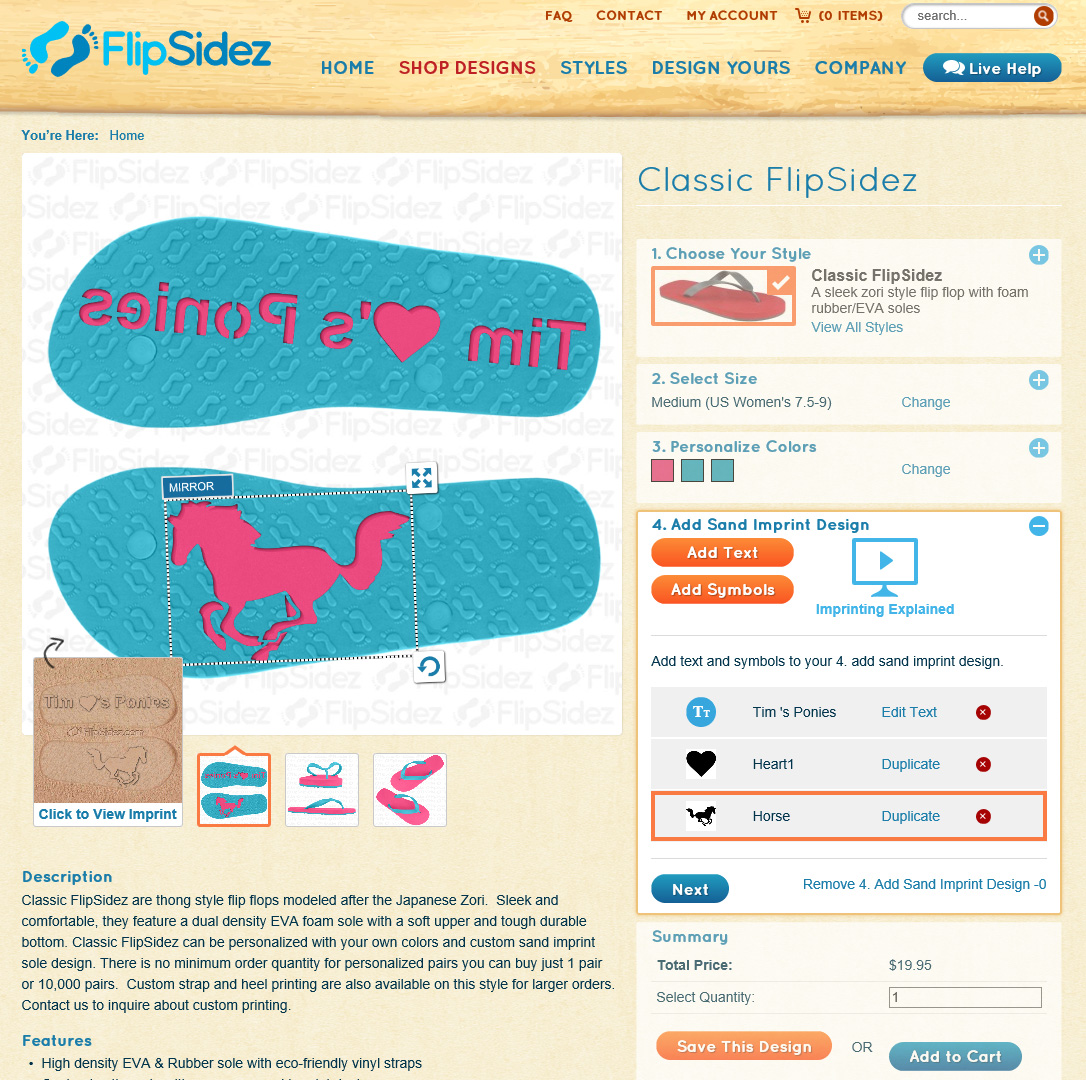 Pretty cool huh? Notice anything different about the flip flops in the two pictures above? Such as the explosion of colors?? We can explain:
Every pair of FlipSidez is individually made to order. Not many people know this but we can actually make different parts of each pair to be different colors. This is something you won't find with other custom flip-flop manufacturers. The only problem was that for the longest time we did not have a site capable of allowing customers to choose their colors for the parts. This has finally been solved and here are the color options available:
The Classic Flipsidez style has 3 parts, and you can choose from up to 12 colors for each of the following: the strap, top sole layer, and bottom sole layer. For the Premium Sandal style customers can choose a color for the Upper, which includes the top sole layer and the strap, as well as the color for the bottom sole layer. The best part? You can still just buy one personalized pair.
Below is our newly designed color chart for the Classic FlipSidez style: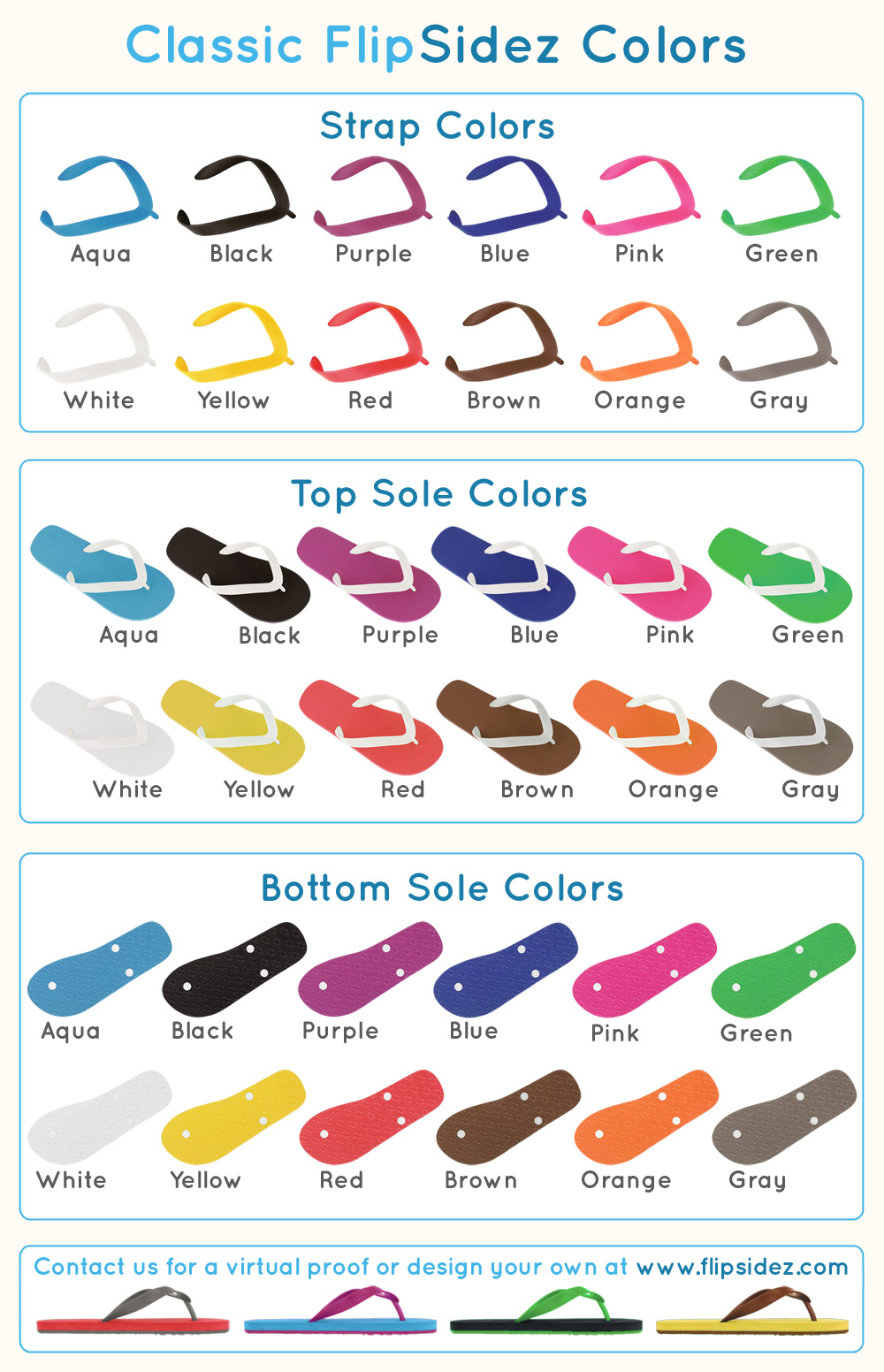 More updates on the new site to come soon. We can't wait!